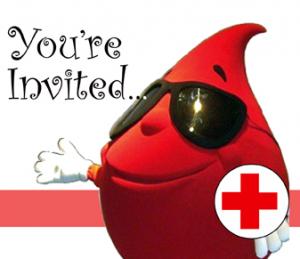 PLEASE COME DONATE AT OUR BLOOD DRIVE ON TUESDAY, JULY 13th
The need for blood is constant. Your commitment to help save lives is truly appreciated and makes a difference in the lives of patients in need. Summer is an especially difficult time to collect enough blood donations to meet the needs of patients. Your donation is needed now to help ensure doctors and hospitals have what they need on the shelves for patients in need this summer. Collection is 2:00-7:00 pm. You can pre-register by clicking here; walk-ins are also welcome.
The Red Cross follows the highest standards of safety and infection control. In accordance with CDC guidelines, donors who are fully vaccinated will no longer be required to wear a face mask. Donors who are not fully vaccinated are still required to wear a face mask. Valve face masks are not permitted. Face shields can be worn in addition to face masks but not as a substitute. The Red Cross will adhere to more stringent face mask requirements per state and/or local guidance or at the request of our blood drive sponsors.
Visit our website, redcrossblood.org, for more information and additional donation tips.
Contact is Jon Shapiro.