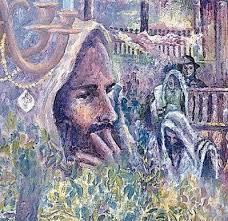 December 13, 2020 - 11:00am
The Wit, Wisdom and Words of Rebbe Nachman of Bretzlav
December 13, 20 & January 3 – via Zoom
How do we find and cultivate joy in the darkness? What is the spiritual power of singing a niggun? Is there a secret tool-kit for entering into conversation with the Divine? And, what is one to do when they discover that a prince believes that he is a Turkey?! Join Rabbi Alanna Sklover for a dive into the stories and teachings of this Chasidic master.
~ December 13 at 11 am
~ December 20 at 11 am
~ January 3 at 11 am
Register for this Adult Ed series at: https://us02web.zoom.us/meeting/register/tZIscuuorj8iHNKexcpAm4hDm3YfuTtQ5hja. After registering, you will receive a confirmation email containing information about joining the meeting.