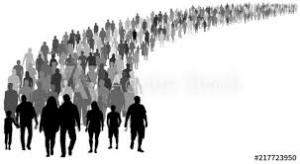 Themed Erev Shabbat service. Rabbi Ari Lev Fornari from Kol Tzedek will speak along with one of the members of the Centeno-Delgado family that night. He also hopes to bring several members of their Asylum Support Committee that evening, both to speak about their experience and to respond to questions from members of the Or Hadash community.
That evening, please bring the following items for HIAS-PA, helping immigrants settle in our area:
Toothpaste (regular size)
Shampoo (regular size)
60 watt light bulbs
Please note that Or Hadash will begin to partner with Kol Tzedek's Asylum Committee. Exact details around volunteer opportunities, roles, etc., in addition to contributing through fundraising will be forthcoming.
Contacts for this Shabbat and the OH Refugee committee are Vivien Kane and Shelley Sanders.
Please click on the attached file below for an event flier.