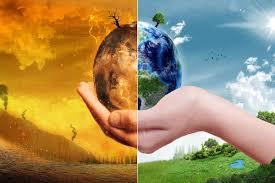 Social Action Tikkun Olam Committee has invited Rabbi Katy Z. Allen, Co-Founder and President of Jewish Climate Action Network, to speak about the Jewish Response to Climate Change at Friday night Shabbat Services April 16, 2021 beginning at 7pm, please note earlier start time. Rabbi Allen's talk is titled "From Inspiration to Action: Connecting Judaism and the Climate Crisis." The service will be live-streamed on the Or Hadash YouTube channel. For those who prefer Zoom, please register in advance for this program at: https://us02web.zoom.us/meeting/register/tZcvc-ispjsoGdcf73of3-ypSgmgIggepDPq . After registering, you will receive a confirmation email containing information about joining the program. Questions, contact Vivien Kane.
RABBI KATY Z. ALLEN
Location: Wayland, MA

Affiliations: Ma'yan Tikvah - A Wellspring of Hope; Jewish Climate Action Network,Neshama:Association of Jewish Chaplains; Association for Rabbis and Cantors

Brief Bio: Rabbi Katy Allen began her career as a science teacher before turning to Jewish education and becoming a rabbi. She is a board certified chaplain and worked at the Brigham and Women's Hospital and in hospice. She founded Ma'yan Tikvah in order to lead services outdoors, and co-founded the Jewish Climate Action Network in 2013.

Expertise: Teaching about Judaism and the environment; leading groups dealing with grief and hope; leading spiritual nature walks; leading JCAN; interfaith climate work

Program or support offered: Teaching about Judaism and the environment; leading groups dealing with grief and hope; leading spiritual nature walks

Sample programs: Loss and Transformation: Finding Hope when Optimism Is Elusive; Shabbat for the Earth Every Day; Holistic Sustainability: Getting Everyone Involved
Pronouns: She/her/hers

Rabbi Allen's organization, the Jewish Climate Action Network, is holding the Third Jewish Climate Action Conference: Everything Is Connected taking place online April 25, 2021, 12:00-8:00 PM. The conference offers a holistic and comprehensive view of the work that the climate demands of us today -- as much as one can get in just eight hours. This free event covers advocacy (with special events by and for young people), soil and agriculture, decarbonizing, and resilience and weaves together youth, environmental justice, and anti-racism while focusing on action steps. Speakers come from leading Jewish organizations in addition to a wide range of environmental and groups and experts. People of all faiths and backgrounds are invited to attend, learn, and network. The conference is designed to be as educational as it is spiritually uplifting. Through dozens of workshops, you'll learn how you can improve our use of the soil, whether in your own garden or in agribusiness. Synagogue members can start to set achievable goals and organize within their congregations for greener buildings and grounds. Wind power, sustainable investment, local activism--all these topics are explored. Join climate activists from across the country on Sunday April 25, as well as the pre-conference workshops.