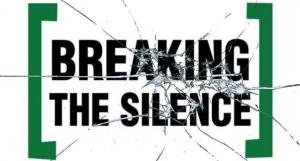 There has been a change in the speaker. Here is the new info:
Benzion (Benzi) Sanders grew up in the Orthodox community on the Lower East Side of Manhattan. After graduating from a leading Modern Orthodox high school in New York he went to Israel and studied for three years in yeshivot in Beit Shemesh and Maale Adumim. In 2011 he took on Israeli citizenship and was drafted into the IDF where he served in the Sayeret Nahal special forces unit between the years 2012-2015. After a lengthy training, Benzi spent most of his service stationed in different parts of the West Bank and was also deployed to the northern Gaza Strip during the 2014 war. Following his service, he studied Philosophy and Middle Eastern Studies at Bar Ilan University and was an active member of the Meretz party and has served as the Diaspora education coordinator at Breaking the Silence since January 2020.
During his presentation, Benzi will discuss the various methods the IDF employs to exert control over the Palestinian population in the territories, as well as the story behind the founding of the organization and its goals. Benzi will describe his own personal experiences and will share the testimonies of many other soldiers.
We are committed at Or Hadash to offer Israel programming that presents and brings into dialogue a wide range of political, social and cultural perspectives.