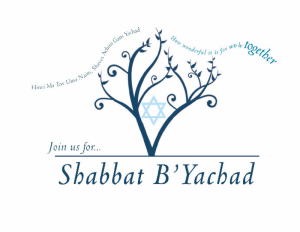 SHABBAT B'YACHAD (SHABBAT ALL TOGETHER) -- FOR ALL CONGREGANTS INCLUDING SCHOOL FAMILIES!
Join us to explore an intriguing topic at Shabbat B'yachad on Shabbat morning, beginning at 9:00 am and ending around 11:15 am
There will be something for everyone - Visual Arts, Movement and Yoga, Music,Drama, Creative Writing/Drawing, Traditional Torah Study and of course, Community.
See you there!
Contact is Morah Barbara.