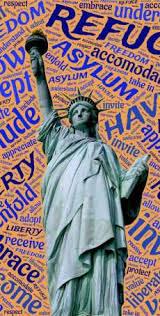 Others helped you or your ancestors find safety and freedom in this country. Now it is your turn to help others find safety and freedom.
Join our recently created Refugee Asylum Task Force. Come to the meeting and/or join the mailing list.
DATE: Thursday, January 9
PLACE: Or Hadash
TIME: 7:00 PM
Synagogue Members and Non-members are welcome
RSVP to Shelley Sanders at shelley@helpmeadopt.net or 610-828-3419
RSVPs appreciated but not required. Interested in being involved but not available for the meeting, get your name added to the mailing list.