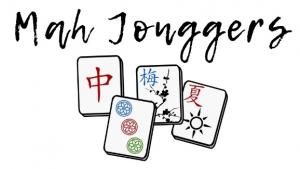 November 30, 2021 - 7:30pm
Mahjong is in-person and masked in the community room at OH!
Group is open to experienced players and new players. We try to play twice a month, alternating between Mondays and Tuesdays. Please bring a 2021 card.
For more information or to RSVP contact Karen Stranz.
Fall dates: T 9/21, T 10/5, M 10/18, T 11/2, M 11/15, T 11/30, M 12/13, T 12/28
Winter & Spring dates:
Tues- Jan 11
Mon- Jan 24
Tues- Feb 8
Mon- Feb 21
Tues- Mar 1st
Tues- Mar 15
Mon- Mar 28
Tues- Apr 12
Tues- Apr 26
Tues- May 10
Mon- May 23
Tues- June 7
Mon- June 20