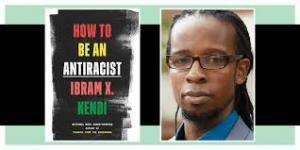 September 30, 2020 - 7:30pm
Or Hadash is offering an Antiracism Study Group for congregants and friends (yes, non-congregants can participate) focused on Ibram X. Kendi's book How to be an Antiracist. Now more than ever, it is important to educate ourselves on this very important and timely topic so that we can be better allies and activists for racial equality, and doing it in community can enrich the experience. The group will meet every two weeks and focus on two chapters at each meeting.
Meetings are held every two weeks via Zoom. You can register here. For more information, contact Alisa Beler (alisabelzer@gmail.com).
You can order a Kindle version of the book on Amazon. Please note that you can access a Kindle version on any mobile device including any brand of tablet. Hard copies are currently sold out on Amazon, but you can check since the situation is fluid. You can order the book from any local book store, including The Big Blue Marble Book Store. They are doing curbside pick up and delivery if you live within their delivery zone. If you want a hard copy, order asap as delivery is slower than usual.