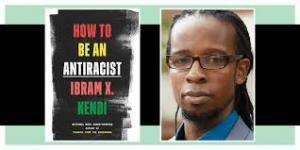 October 28, 2020 - 7:30pm
Or Hadash is offering an Antiracism Study Group for congregants and friends (yes, non-congregants can participate) focused on Ibram X. Kendi's book How to be an Antiracist. Now more than ever, it is important to educate ourselves on this very important and timely topic so that we can be better allies and activists for racial equality, and doing it in community can enrich the experience. The group will meet every two weeks and focus on two chapters at each meeting.
The last three meetings will be October 14 & 28 and November 11. Register in advance for this meeting:
https://us02web.zoom.us/meeting/register/tZErf-GgpzIpHtxAaIW_8HpDxXm7GLH... registering, you will receive a confirmation email containing information about joining the meeting.
For more information, contact Alisa Belzer (alisabelzer@gmail.com).