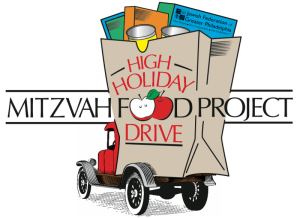 Please bring your donations of non-perishable protein items for the High Holiday Food Drive as part of Jewish Federation's Mitzvah Food Project which feeds thousands of low-income recipients.
These people are more than a statistic. They are working families who need help to make ends meet. They are grandparents whose SSI income only cover rent and utilities and need our twice a month grocery deliveries from the Jewish Federation of Greater Philadelphia's Mitzvah Food Project to make ends meet. The fresh produce also helps everyone to stay healthy.
What to donate is detailed on the flyer, please click on the attachment below. Your generous donations can be dropped off in the marked bins in the Community Room or Solarium through Monday, October 16th.
Contact: Stephanie Fields, stephnovafields@gmail.com, about this collection.
Thanks for your support!