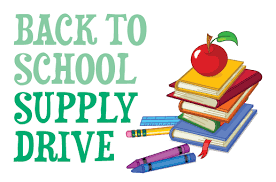 As the new school year approaches, we will be collecting school supplies for distribution by Mitzvah Circle Foundation for the benefit of students and classrooms in need. Please take advantage of the school supply sales going on now and donate generously! There is a collection box in the community room, and you may drop off your donations at the Welcome Back Picnic, at Rosh Hashanah services, or any other time you are at Or Hadash.
Please click on the attachment below for a flyer.
Contact: Stephanie Fields, stephnovafields@gmail.com.