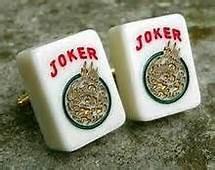 December 3, 2019 - 7:00pm
Join us to play Mah Jongg - all experience levels welcome (we even teach)! We meet on alternate Mondays and Tuesdays so that everyone can find a time that's convenient! Please bring a refreshment to share, if possible. Also, spread the word and/or bring a friend, or two. RSVPs are a must so that we can arrange for enough tables, sets, and cards.
Please contact Karen Stranz (k_stranz@hotmail.com) with questions and to RSVP.
Dates through 2019 are:
Monday, October 14
Tuesday, October 29
Monday, November 11
Tuesday, December 3
Monday, December 16