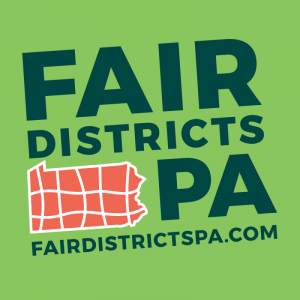 Make Your Vote Count - A Plan to End Gerrymandering FOREVER
Help us make fair districts a reality—please join us on Sunday, March 18 at 1:00 pm. And bring your friends!
Or Hadash is hosting a public education program on reforming Pennsylvania's redistricting process, and NOT temporarily. Rich Rafferty from Fair Districts: Montgomery County Outreach, will explain Pennsylvania's current redistricting process, demonstrate how it undermines democracy, and then offer a PERMANENT solution to the problem. There will be time allotted for questions and answers, discussion, and action items.
Fair Districts PA is a non-partisan coalition of citizens and organizations seeking to reform PA redistricting rules by taking the process out of the hands of party leaders and putting that process into the hands of an impartial, transparent, and accountable citizens' commission.
Commonwealth Court could order the General Assembly to redraw the map in time for the 2018 election, but the court would not order that the lines be drawn by an independent commission. Even if the lines are redrawn for 2018, it will have to be done again after the 2020 census, because PA is expected to lose another congressional seat. The one thing that could change significantly and permanently is that the state or federal court, or both, could establish new constitutional standards for what criteria may or may not be used to draw the lines, regardless of who is drawing them. If that happens, the question will come up whether an independent commission is still needed. The answer is yes, because legislative leaders will always try to draw districts that protect incumbents and solidify their majorities, even if some of the rules have changed. While it's possible one of these lawsuits might result in a new Congressional district map for the 2018 and 2020 elections, FDPA strongly believes the best, long-term solution is an independent citizens redistricting commission that would end the current conflict of interest.
Please come and learn more to protect your (and your childrens') future!
Please click on the attachment below for an event flyer.
Questions? Contact Nadine Canter at office@orhadash.com or 215-283-0276.