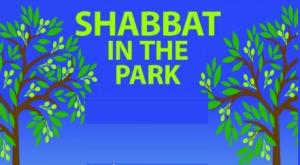 Shabbat in the Park has become a biannual event at Or Hadash, and it will take place this spring on Saturday morning, June 1 at Robbins Park on E. Butler Pike in Upper Dublin. Robbins Park is a beautiful wooded park with many trails winding through the woods, as well as a stream and a pond.
We start with a bagel breakfast at 8:45 am and Torah Study at 9:00 am. Both will be held in a covered pavilion near the park entrance. Services will begin at 10:00 am a short walk away at the campfire circle, weather permitting. Even though the pavilion is covered, it is open on 3 sides - providing plenty of fresh air and beautiful woodland views. Please NOTE: Seating is on benches. If you would prefer a chair, please bring one.
Shabbat in the Park doesn't happen in the rain. In the event of rain, there will be a message on the website announcing the change in service location.
Many of us have found this to be among our most moving and spiritual services, for both adults and children. Spring and fall are fantastic times for this as the park is usually a picturesque setting with spring blooms or fall foliage. One of the highlights of the service is a 10-15 minute interlude where we walk along the trails individually or in small groups in prayer and/or meditation during the Amidah prayer.
Please plan on joining us for this inspirational Saturday morning.
A flier with directions to Robbins Park can be printed by clicking on the file below.