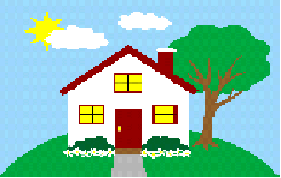 January 31, 2020 - 6:30pm
OH organizes a Shabbat Ba'Bayit twice a year and the first one is Friday, January 31.
Mark your calendar and sign up now! You MUST sign up online or submit this form by January 17 if you'd like to participate.
We will then group folks together and send out a confirmation email to everyone participating.
Shabbat Ba'Bayit is a wonderful and intimate Friday evening Shabbat where instead of coming to OH to celebrate together, we go to one anothers' homes. Some folks enjoy hosting other families, and others enjoy being guests. The host family provides the main entree, etc. while everyone else brings a side dish or dessert. It is an incredible chance to get to know other families outside our beautiful 130-year old building.
There is NO cost to share Shabbat, and you can sign up simply by clicking here!
Please contact Gillian at gillian.szymanski@gmail.com with questions.