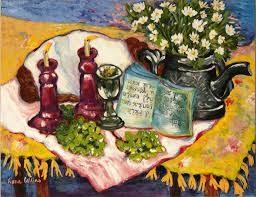 Or Hadash celebrates Shabbat ba-Bayit - Shabbat at Home - on Friday, March 9th, Shabbat with friends done your way!
Shabbat ba-Bayit is an opportunity to get to know other families in a warm, casual setting at the home of a congregant. Host families will provide the main course and participating families will bring a side dish or dessert to complement the dinner. BYOB: check with your host.
There is NO cost to share Shabbat, so please check in with the host family to see how you can help out!
Please click on the attachment below for the event flyer where you can specify if you would prefer: Kosher, vegetarian, organic food; to say kaddish; house with no pets, adults only, kid friendly, handicapped accessibility; early or later evening.
All questions should be directed to Lani Moss lanimoss@comcast.net.