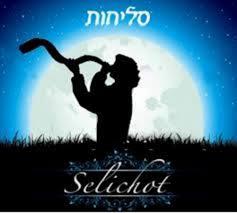 During the month of Elul, the sound of the shofar calls us to attention. We turn outward, to others, in repentance and forgiveness. We turn inward, to ourselves, in self-reflection and renewal.
Join us on Saturday, September 21 for Selichot: an evening of song, reflection, and creative expression as we prepare to enter the High Holiday season
Havdallah & Potluck Dinner - 7:15pm
Program & Service - 8:00pm
We will end the evening with a communal moment of transformation as we change our Torah scrolls into their High Holiday coverings.
Please click on the attachment below for an event flier.