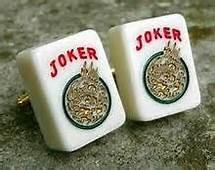 December 17, 2018 - 7:00pm
Join us to play Mah Jongg - all experience levels welcome (we even teach)! Please bring a refreshment to share, if possible. Also, spread the word and/or bring a friend, or two. RSVPs are a must so that we can arrange for enough tables, sets, and cards. Questions should be directed to Michelle Smithman or Nadine in the office.
Please note that the night alternates between Monday and Tuesday in an effort to allow everyone to play at least once a month!