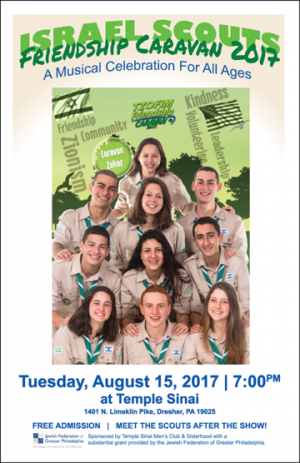 Join us to see a musical celebration for all ages, the spirited and talented teens of Tzofim (Israeli Scouts) Friendship Caravan 2017 as they tour the US. Free admission and snacks served while you can meet the scouts after the show. Especially loved by children of all ages from 1 to 100!
The Bux-mont show will be at Temple Sinai, 1401 N. Limekiln Pike, Dresher, PA 19025.
Please click on the attachment below for an event flyer.