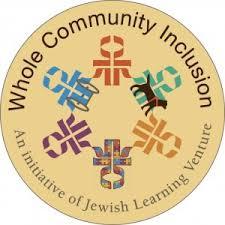 What Does Language Have to Do with It?
It's not simply political correctness. Our choice of language, when we talk about disabilities, reflects, and affects, our thoughts about people with disabilities. Our thoughts, in turn, affect our actions. To help us focus on this issue, and be more sensitive and accurate, the Or Hadash Inclusion Committee will host Gabby Kaplan-Mayer, the Director of Whole Community Inclusion at Jewish Learning Venture, on Sunday, November 17, at 1:00 pm, for a program entitled "What Does Language Have To Do With It? How We Talk About Disabilities."
The program is free and open to the entire congregation and guests.
If you have questions or wish more information, please contact Shelley Rosenberg, Chairperson of the Inclusion Committee, at rosenwrite@comcast.net.