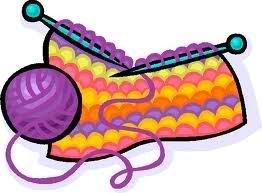 Knitting/Crochet/Rock Painting Havurah
The next meeting of the Crafters Havurah will be Wed, Oct 3, 12:30 pm, in the Boardroom at Or Hadash.

The knitting/crocheting Havurah is now expanding to include an additional fun craft for those who are interested---rock painting. At our meeting, we will paint small stones, which are made available at Montefiore Cemetery in Elkins Park to place on graves, with all proceeds going to JRA.
Painting supplies will be provided: Bring your own small smooth stone (s). No experience needed.
Please RSVP if coming, and for any questions, email Gloria.ann.ringel@gmail.com. Bring a non-meat lunch and enjoy the comradery and crafting!