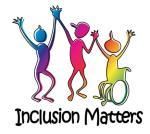 Or Hadash is one of a dozen local participants taking part in a new Keshet Leadership Project: Living Our Values. The project aims to help synagogues and other Jewish organizations understand the challenges of welcoming and affirming LGBTQ members of the community by incorporating bedrock Jewish values into inclusion work. This year-long program is co-sponsored by Keshet, a national Jewish LGBTQ educational organization, and Philadelphia's Jewish Family and Children's Service.
Or Hadash has always been an inclusive community. However, at the recent Keshet kick-off training, members of the Inclusion Committee discovered that there is still much more that our community can do to make our programing, policies, and culture more LGBTQ inclusive and embracing. To achieve that, we will hold a basic training session for Or Hadash members and staff to ensure that everyone has the knowledge they need to interact with sensitivity to LGBTQ issues and concerns.
We will hold two informative training sessions: Thursday, July 20th @ 7:00-9:00 pm AND Wednesday, August 2nd @ 2:00-4:00 pm. Our Keshet liaison, Phoenix Schneider will facilitate these programs. Please join us at whichever one best fits your schedule. Please rsvp to office@orhadash.com in order to ensure that there are sufficient materials.
We look forward to sharing this exciting program with you as we work to achieve an even more embracing community at Or Hadash.