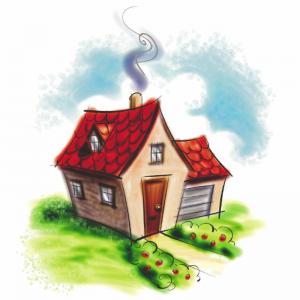 November 2017 Or Hadash Inter-Faith Sign Up
This November (2017), we will be co-hosting three families through the Inter-Faith Housing Network. The families will be staying at a NEW church this year - Trinity Lutheran Church Fort Washington, located at 235 Summit Ave (the intersection of Spring & Summit) in Ft. Washington, Pennsylvania.
We expect to have three families staying at the church at all times.
What is also new this year is that IFHN has a van! The van can fit all three families.
From Thursday, November 16 through the morning of Friday, December 1, 2017, we need volunteers to drive families who do not have their own transportation to Trinity Lutheran in the late afternoon (around 5:45 pm). We need volunteers to prepare (or purchase) a meal and bring it to Trinity Lutheran to have a sit-down family style dinner. We also need volunteers to stay overnight and help keep the families safe. We are truly 'hosts' and try to make the families feel welcome!
More information is next to each sign up - and you will receive much more detailed information after you sign up, as either Shelley Sanders, Rabbi Vivian or Jennifer Hoagland will send you an e-mail with further instructions as well as directions to Trinity Lutheran. You will also receive an automatic reminder e-mail about 3 days before your assignment. If you have any questions, please contact Jennifer Hoagland at (215) 806-9159 or jlhoagie@gmail.com.
Please click here to sign up now, or to change your sign up information.