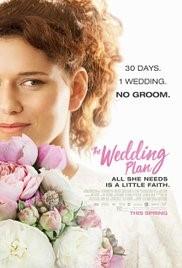 Saturday, April 28 - Or Hadash Film Festival: "The Wedding Plan" at 7:30 pm.
Comedy Night at Or Hadash! When the groom breaks off plans for the marriage, her parents are about to cancel the wedding arrangements. The bride decides otherwise, and vows to find a husband within 30 days.
All Films will be shown at Or Hadash and are free to all. Refreshments Will Be Served.
If you have suggestions for Jewish and Israeli related films to show, please let me know.
Robert Goldberg-Alberts, alberts-3@comcast.net or 215-884-1208.